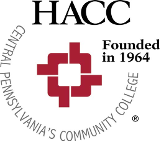 Instructions: Please select an institution from the list below to view what courses may transfer to HACC. If your institution is not listed please visit Transferring to HACC to see how to begin the process.
Note: This tool is for informational purposes only and should not be considered a guarantee of transfer credit to HACC. Official transcripts are evaluated on an individual basis and credit awarded pending review.
Copyright © HACC OIST 1996-2022. All Rights Reserved.